When moving your business to a different location, whether it is a new city, state, or even country, the most critical part is to continue providing service to your clients. They cannot be placed on hold while your office moves, or you will lose both revenue and clients. Today, we want to discuss how to relocate your business easily without losing productivity.
It all starts with a plan
Creating the relocation plan for moving your business is the first step. Furthermore, being organized will also help you to save time when moving your business. There needs to be a schedule for every part of the process. Organize a meeting with all the key people in charge of the relocation and discuss a layout of all the stuff that needs to be moved:
Do a visual inventory and create a checklist of all items that will be transferred;
Discuss the best way to move furniture, hardware, and electronic gear;
Every company has a ton of documentation. Everything needs to be in binders, so you don't forget anything;
Also, talk about how to assemble all the furniture once you move to the new offices. It is more complicated than just placing stuff inside because the new building will have a different layout.
Track time for all moving tasks
Time tracking of the logistic processes is the best way to know if you are behind schedule. With so many things to do, you need to think about being efficient. The chances are that your employees will participate in the moving process. If you take too much time out of their busy schedules, they will not be able to do their daily work assignments. That's when their productivity goes down, and the customers stop receiving quality service.
Time tracking is essential for all your business operation. So, perhaps this is the right moment to invest in a tool that will help you keep productivity at a high level and ultimately save you money. 14dayz is a simple time tracking tool that will make it easier than ever to monitor your operations and streamline all your processes.
It is crucial to track the time of all relocation processes; that's how you save your company both time and money.
You must keep the communication channels open at all times
When the relocation process starts, your employees will continue to provide service and do daily tasks. Think about what equipment they use daily. Furthermore, what are they using to communicate with other teams and clients? It would be best if you left this equipment operational until the last moment. If you start moving phones and computers first, they won't be able to work.
Move employees in groups
The best way to relocate your business easily without losing productivity is to create moving schedules for all teams. However, you should not move the entire team on the same day. For example, let's say you are relocating your financial sector. Split them into different shifts, and move only half of the team while the other half stays to work. Once you move in the first group and become operational, you can move the other half. Do this process for all your teams, and always have a skeleton crew ready.
Inform your suppliers, partners, and customers
Depending on the size and nature of your business, this step will either be easy or difficult. You need to publicly announce company relocation and let your partners, suppliers, and customers know that the company is going through a transitional phase. You have to listen to what they reply because there is a chance that some of them will not be happy about this decision. Have an answer ready and explain why you are moving your offices.
If you think there will be a drop in productivity and your company will not work during relocation, it is crucial to let everyone know. If you are moving cross-country, you will need more time and workforce to relocate your business. Furthermore, you might even have to move the entire business in one go because it will be cheaper than doing it two or three times. In that case, there will be a drop in productivity at one point.
If that's the case, it is usually best to hire professional office movers to help you organize a hassle-free relocation to another state. They know what to do and have the necessary experience. Moreover, letting a third party handle the technicalities of an office relocation will allow you to focus on the more important thing such as keeping your business running as efficiently as possible.
Prepare all the packing supplies ahead of time
One of the reasons you need to plan the entire relocation ahead of time is to purchase all the packing materials. You will save a lot of time by being proactive and solving problems before they come up. Have everything ready in advance, so there is no delay in the packing or transportation processes.
Assign activities for the moving day
When the moving day comes, everyone must know what their assignments are. There will be a lot of noise and bumping into each other, and someone needs to control that situation. Whoever is in charge of tracking the moving process must take notes and manage a moving spreadsheet.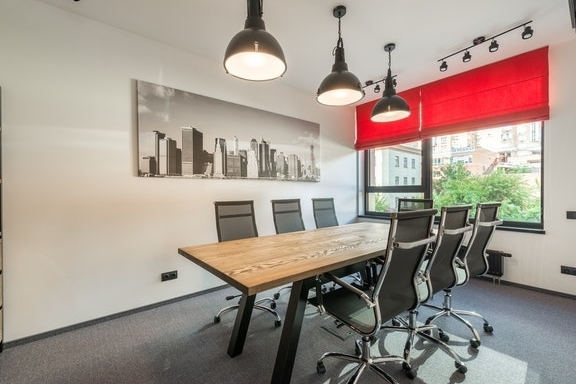 Tip: Create an inventory list of all items in your offices for a more thorough packing plan. Have checklists everywhere, because that is the best way not to forget something important.
When moving to a different country, think about legal procedures
Every country has a set of rules and regulations all companies must follow. That includes different certifications, permits, and other documentation your company needs so it can operate within the law. Not researching these differences before the relocation might terribly backfire and place your business operations on hold. Ensure that you comply with local laws and have all the necessary documentation before you move.
Follow these rules and relocate your business easily without losing productivity
As you can see, you need to be organized and precise if you want to relocate your business easily without losing productivity. You need a team of skilled people to keep track of all the moving tasks. A good practice is to assign people in charge of relocation and letting them lead different projects. This way, everyone will know what their duties are, and the only thing left is to keep the teams synchronized, so there is no delay in the moving process.
The fundamental tool in organizing the moving process is 14Dayz, your tool to track and analyze time.