Corporate relocation is a complicated process that requires thorough planning and organization. There is no room for mistakes, mainly because the business has to continue even though the employees are changing the location. To make the transition quickly and with ease, so it does not hinder your business operations, it is crucial to consider any help you can get your hands on. With that said, let's talk about apps that can help during a corporate move!
Checklist apps
When planning a relocation, checklist apps will always come in handy. Checklists are useful in all kinds of different situations, especially when you must make sure not to forget something.
Whether you are using an iPhone or Android, there are a plethora of useful apps to pick from.
A favorite of mine is Things. It lets you create different tasks and sort them under custom made categories. Furthermore, it has a filter that tracks anything scheduled for today or upcoming events. You can put a deadline on every task, and it sends you notifications when the task is due. Once completed, you can put a little checkmark next to it.
Planning apps
Planning applications are used not only in relocation but in all lines of work. Whether you are planning something as complex as a wedding, or as simple as your daily activities, having a planner is always a good thing.
One of the best features of planner apps is that they allow you to create variations in your plans, depending on what happens.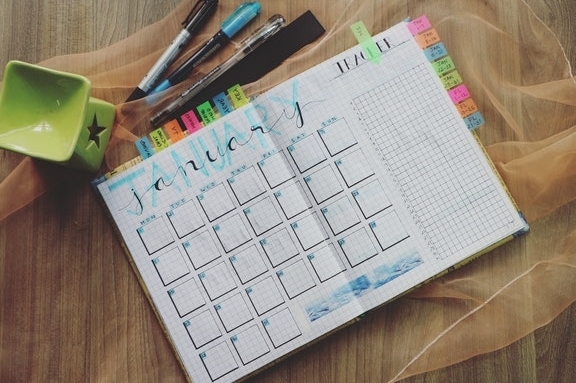 A good example is MindMap, a very useful app that lets you create different scenarios. It has an easy-to-use environment, where you can drag and drop all the elements. You can create a task and add various branches leading to different tasks after it.
Aside from relocation, it is a fantastic choice for an app you can use every day, no matter what you are doing.
Time tracking apps that can help during a corporate move
Time is the most precious resource in the world, and it cannot be replaced once lost. There is a reason why all the business people say that time is money.
When it comes to corporate relocation, it is crucial to underline the importance of time. Every second a business is on hold, the company loses money. That directly affects all the employees and the future of the company. To save time, using a time tracking app is the best approach.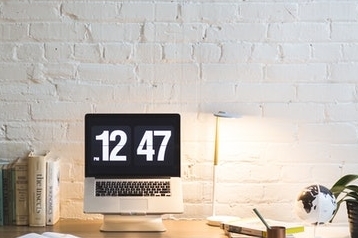 When considering what application to install, the majority of people divide them into free and paid apps. Even though free apps have good options, a quality tracking app with premium features like 14Dayz is the best solution. Not only can it help you track how fast you are completing tasks related to the relocation process, but it can also be a phenomenal asset in your daily business activities.
With so many options that include timesheets, reports, and filters, you can easily manage your work time and track employee performance.
Buy/Sell apps
Another brilliant idea for apps that can help during a corporate move is to install software that can help you find buyers and sellers for anything you need. A simple but very helpful app called Letgo allows you to check your local marketplace and find people willing to buy anything you are selling. When it comes to relocation, you might have old equipment that is not worth moving. Why waste time and money on packing and moving items that are not in use anymore when you can sell them and increase your moving budget?
Space organization apps
If you are having trouble figuring out the best layout for your new offices, installing Magicplan is a great idea. This useful app allows you to envision what your new floor plan will look like, place pieces of furniture and equipment, and rearrange them to get the best office layout.
It is fantastic for settling in after the relocation, so check it out before you start scratching your head, thinking whether to put the chair here or there.
Service apps
When planning a corporate relocation, you cannot do everything on your own. There are so many tasks to be done, even those not explicitly related to the relocation process.
Service apps allow you to hire a specific service that can help you during this time. For example, if you wish to clean the new office before your employees arrive, you don't need to do it yourself. Simply install Handy, an app that deserves its name. It quickly finds a cleaning company that can tidy up any space when moving in or moving out.
In the same manner, you could look for moving apps that connect you with top-rated moving companies that will make sure your business can be easily transferred.
How to quickly organize a corporate relocation
All of these apps that can help during a corporate move can be very useful. However, planning and organization require more than installing a piece of software.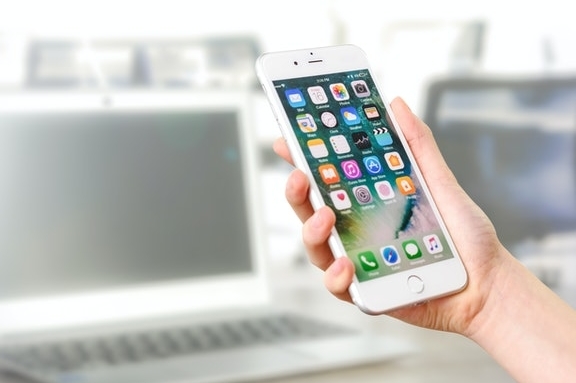 To learn how to handle the pressure of avoiding time trouble, it is best to speak with professionals at the top of the time management business. Their expertise will help you learn about managing time most efficiently, consequently ensuring there are no delays and that your business can continue even during the relocation.
A quick recap
We covered many apps in this short but information-packed guide about the best apps that can help during a corporate move. However, you must be thinking, will you really need all these apps to do the relocation? Installing ten different applications will probably cause more problems than having one simple solution. Since we established that a crucial part of the moving process is avoiding delays and falling behind schedule, the best approach would be to find a useful time tracking app that encompasses all other necessary features. By taking care of time management, everything else will quickly fall into place.